Single Length Golf Clubs For Everyone
Whether you are a professional golfer, a new golfer or anywhere in between you owe to yourself to look at single length golf clubs. Professional Golfer Bryson DeChambeau was asked what was the one equipment change that amature golfers could to to improve their game. His answer – Go with single length.
Regardless of your swing, speed, strength, age or gender, single length simply is just easier.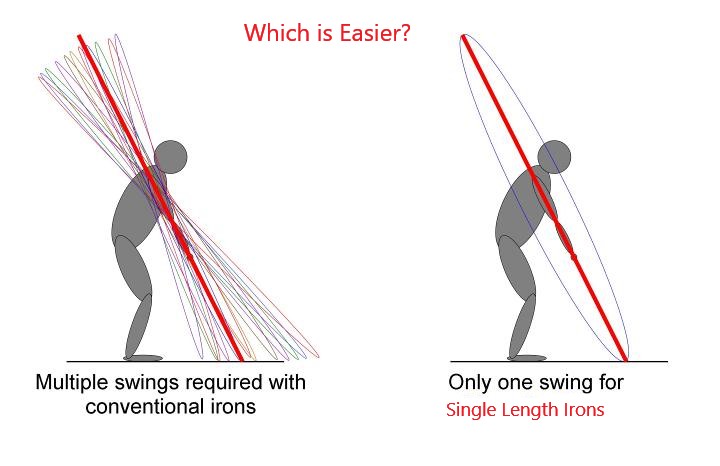 What is Single Length?
The single-length philosophy is that golfers can concentrate on just one swing, not a different swing for each iron or wedge.
What is the difference between a "regular" iron set and a set of single length irons?
Conventional irons use graduated lengths and head weights. That means that you are forced to adjust to each iron, distance from the ball, as well as ball position in stance on each and every iron in your bag. This can be very confusing for the average golfer, and extremely confusing for a beginner!
The single length golf irons are the same length through the 4-Lob wedge set. This allows the golfer to learn one setup for your irons, develop the same swing, on the same plane, same ball position for each iron. This helps to quickly develop consistency throughout the set.
At Kona Golf Sales, We specialize in single length irons, hybrids and fairway woods. We Feature One Length irons from Pinhawk Golf, Wishon Golf and Sterling Irons. As a CERTIFIED Clubmaker, we have the knowledge and equipment to build your custom set of single length irons.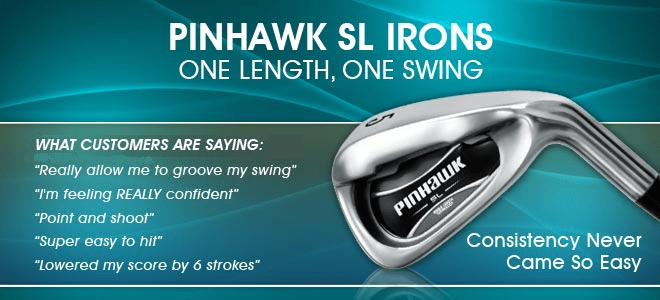 Need a Driver?
We Feature Krank Golf Drivers. Finally a driver designed for your swing speed not just a tour pros. Krank has developed a series of drivers geared to your swing speed so you can take full advantage of all the performance built into Krank's hand crafted head.
Related Images:
Tags: Krank Formula 11, PINHAWK SINGLE LENGTH IRONS, single length golf clubs, Single Length irons in canada, Wishon EQ1-NX IRONS