Description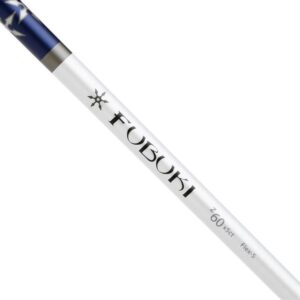 FUBUKI ™ Z-Series
Regular Flex
Mid Launch and Mid-Low Spin
For players of all skill levels, it features lighter weights than the sister product, FUBUKI™ ZT.
Now in stock Available in 50, 60 and 70 gram models
A perfect match for our FC-ONE a Adjustable Driver
Modulus Differential Technology (MDT)
A major advancement when it was introduced in the original FUBUKI ™ Tour.
Modulus Differential Technology (MDT) allows us to take fibers with different strength and performance traits and combine them to create extremely precise "performance zones" along the shaft.
By fine-tuning fiber length and placement, we can dial in very specific launch and spin characteristics.
In addition to MDT, the Z-Series features progressive torque and a standard balance point — making it a versatile shaft designed to fit a wide range of players and abilities.
The standard balance point also makes it easier to achieve traditional swing weight targets, even with a lightweight profile.
This profile features a similar bend profile as the ZT-Series, to deliver the same stability in the mid- and butt sections but with a tip that promotes a higher launch.
Specifications
| Shaft Name | Flex | Length (in) | Weight (g) | Tip O.D. (in) | Tip Length (in) | Butt O.D. (in) | Torque (degrees) | Kick Pt. |
| --- | --- | --- | --- | --- | --- | --- | --- | --- |
| FUBUKI™ Z-Series 60 | R | 46.0 | 62 | 0.335 | 3.0 | 0.612 | 4.3 | MID |
Related Images: